近红外光学成像(NIRS)技术是有巨大潜力的脑功能成像技术。该技术在测试过程中安静无噪声,对头动的容忍度较高。同时,NIRS设备还可移动,对测试环境无特殊要求。NIRS特别适合年龄较小的婴幼儿、需要长期监测的特殊病人以及无法移动的特殊人群。由于NIRS能够弥补传统脑成像技术(如PET、fMRI和EEG/ERP)的不足,同时满足认知神经科学研究的基本要求,并可以与fMRI、EEG/ERP、TMS等技术同时进行测量。因此,NIRS技术被认为是未来推动认知神经科学基础研究、促进认知神经科学向实际应用转化的关键技术手段,在认知神经科学研究领域具有不可替代的重要作用。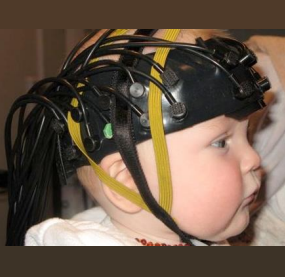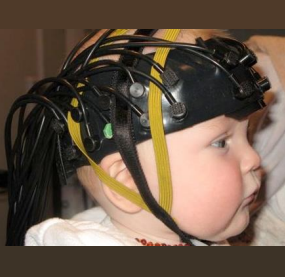 This advanced brain-mapping system, designed and built by Europe's leading biomedical optics research group, performs non-invasive imaging of physiological haemodynamic activity in real time.

Overview
The NTS Optical Imaging System uses light to image changes in blood volume and oxygenation. Our system, developed at UCL's Biomedical Optics Research Laboratory (BORL), is borne out of over 25 years' of research excellence. Two wavelengths of infrared light are injected at 16 different points on a subject's head, and the diffused light is measured at 16 separate detection points. The system can be easily configured to study adults, children or neonates, thanks to a sophisticated illumination technique that allows completely flexible positioning of the light sources and detectors. A foam-covered pad is used to apply the optical fibres firmly but comfortably to the subject's head, and the entire system is controlled via an easy-to-operate graphical user interface. We can supply our system (full size or bespoke) at a lower cost than our commercial competitors, and our customers benefit from ongoing access to our technical and scientific expertise.
Our article in the Review of Scientific Instruments describes the NTS Optical Imaging System in more detail.
Click here for more information about Diffuse Optical Tomography, a key technology behind the NTS Optical Imaging System.
Features and Specifications
 Laser diodes provide source light at 780 nm and 850 nm.
 Any number of sources and detectors are available, up to a maximum of 16 sources (each providing both 780 nm and 850 nm light) and 16 detectors.
 Common configurations include:
Mini system: 6 sources, 4 detectors
Half system: 8 sources, 8 detectors
Full system: 16 sources, 16 detectors
Headgear
There are two headgear options available.
The first is based on an EEG array and is included with the NTS Optical Imaging System. This option is designed primarily for work with adults and newborns.
A second custom headgear option is available from the Centre for Brain and Cognitive Development (CBCD) at Birkbeck, University of London. The CBCD designs and manufactures fNIRS headgear for infants and toddlers, based on extensive experience of infant fNIRS research spanning the last ten years. More information about the Centre can be found here. This headgear is offered as a supplementary plug-in for the Gowerlabs NTS Optical Imaging System. For more information, please download the PDF file linked to below.